Salesforce for Financial Services & Wealth Manangement
Salesforce Finance Cloud is the ultimate platform for financial institutions looking to streamline their operations, enhance customer experience, and grow their business. Our certified experts are equipped to consult on Finance Cloud features and tools, helping you stay compliant with industry regulations and data privacy laws, so you can operate with confidence and peace of mind.
Unified view of customer account data
Compliance and risk
management
Customized investment portfolio creation
Financial goal tracking
Comprehensive wealth management
MAC is a one-stop shop for customer relationship management (CRM) needs, offering SalesForce Cloud support, training, and strategic support. We provide expert, certified CRM services, both executional and architectural design, starting at only $130/hr.​

Flexible Billing
Choose between set scope, by-the-hour, or longer-term monthly retainer contracts—whichever suits you best!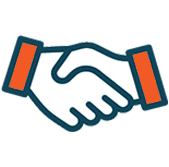 Collaborative Approach
We're here to support you in your goals, whatever they may be. From strategy to execution, we fit seamlessly into your flow.

No Middleman
Work directly with a dedicated team of certified experts. After all, your team knows you best.

End-To-End Support
Collaborate with our design team, web development team, or CRM team. We have you covered, whatever your needs are.

Deep Industry Expertise
Established in 2008, we have deep industry knowledge with clients across all verticals, from start-ups to enterprises, local and global.